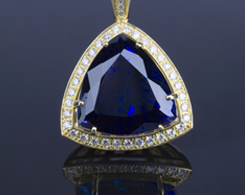 Custom jewelry is perfect for any occasion, and Duvarney & Co. is here to help you create whatever your heart desires! From wedding bands and engagement rings, to earrings and pendants, and anything else you can dream of, it's our pleasure to design unique, one-of-a kind gifts that will be treasured for years to come. Stop by one of our store locations, and we'll be happy to assist you with your custom jewelry design.
Store Hours
Monday: 9:30 a.m. – 5 p.m.
Tuesday: 9:30 a.m. – 5 p.m.
Wednesday: Closed
Thursday: 9:30 a.m. – 6 p.m.
Friday: 9:30 a.m. – 5 p.m.
Saturday: 9:30 a.m. – 4 p.m.
Sunday: Closed

Duvarney Jewelers is a full service jeweler located in Worcester County, with two locations for your convenience: 457 Main Street, Fitchburg, Massachusetts and 7 High Street, Clinton, Massachusetts.