View the Alex and Ani collection in our Fitchburg store. Your Alex and Ani purchase will come in a Duvarney gift box and, as always, the renown Duvarney gift wrapping is our pleasure!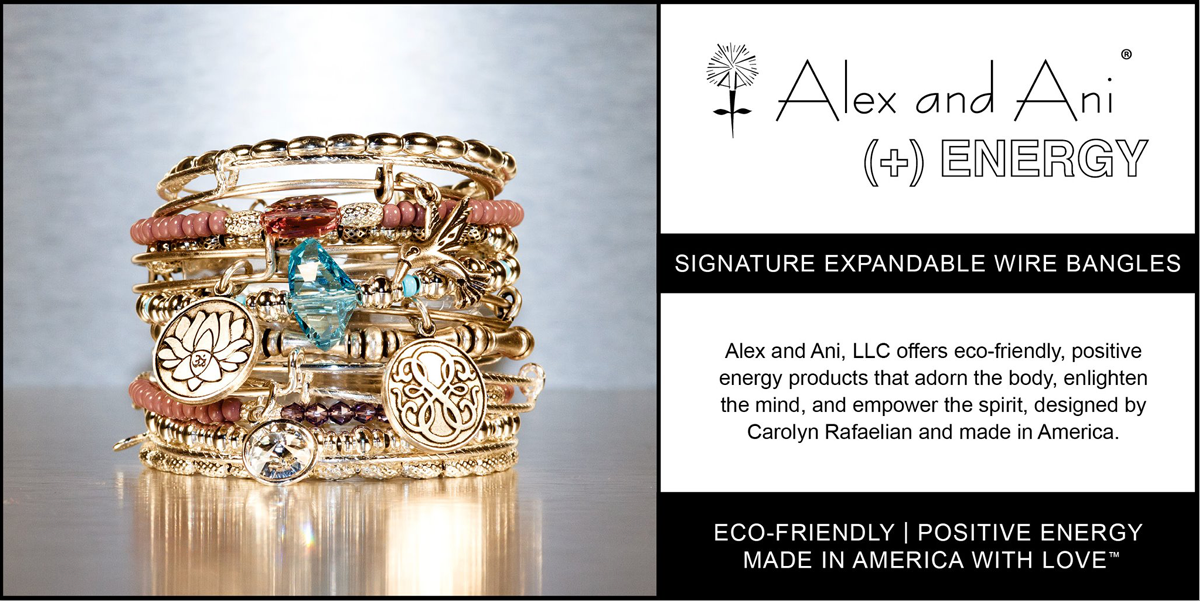 Alex and Ani offers eco-friendly, positive energy products that adorn the body, enlighten the mind, and empower the spirit, designed by Carolyn Rafaelian and made in America. Rafaelian believes that every individual has a positive message to share with the world and by incorporating powerful symbolism and design into each (+) energy piece, Alex and Ani provides a vehicle for the wearer to express their individuality in an organic, spiritual way. She believes it is her life's work to support communities and organizations while inspiring her customers to relish what is unique and authentic about themselves, revealing the beauty that resides within.
Store Hours
Monday: 9:30 a.m. – 5 p.m.
Tuesday: 9:30 a.m. – 5 p.m.
Wednesday: Closed
Thursday: 9:30 a.m. – 6 p.m.
Friday: 9:30 a.m. – 5 p.m.
Saturday: 9:30 a.m. – 4 p.m.
Sunday: Closed

Duvarney Jewelers is a full service jeweler located in Worcester County, with two locations for your convenience: 457 Main Street, Fitchburg, Massachusetts and 7 High Street, Clinton, Massachusetts.